Our
Story
Data Sutram is an AI platform providing intel on business and consumer using data from 250+ sources
Our Investors
White Venture Capital
White Venture Capital is a venture capital firm in Singapore that aims to back passionate FinTech founders that are targeting huge markets and supported by a great team.
IIFL Fintech Fund
IIFL Securities is a Financial Services Company that leverages technology to provide superior experience and is trusted by 2.2 Million+ users with 1,10,000+ Cr Assets.
Varanium NexGen Fund
Varanium NexGen is part of Varanium Capital Advisors Pvt. Ltd. which is a Global Multi-Asset Boutique Asset Manager- focused on Emerging Market Strategies managing more than 800mn USD. Its services include Portfolio Management and Advisory, alternate investment and other offshore products.
DMI Sparkle Fund
Sparkle Fund is a new-age Alternative Investment Fund that seeks out opportunities to back entrepreneurs that have incredible ideas, with appropriate funding. As a SEBI-registered AIF, Sparkle Fund was launched in 2017 and their first scheme was incorporated in April 2019.
Indian Angel Network
Indian Angel Network is India's first & the world's largest business angel network with close to 500 members across the world, comprising of the who's who of successful entrepreneurs & dynamic CEOs.
Yatra Angel Network
Yatra Angel Network is India's first fintech focused early-stage investment firm. It aims to foster entrepreneurship specifically in fintech domain i.e. payments, lending, insurance, wealth, inclusion and other fintech startups using disruptive technologies i.e. AI/ML/data analytics etc. with prime focus on nurturing and mentoring new generation entrepreneurs.
100X.VC
100x is a seed-stage fund for early-stage startups. The are the first in the Indian ecosystem to invest using iSAFE notes.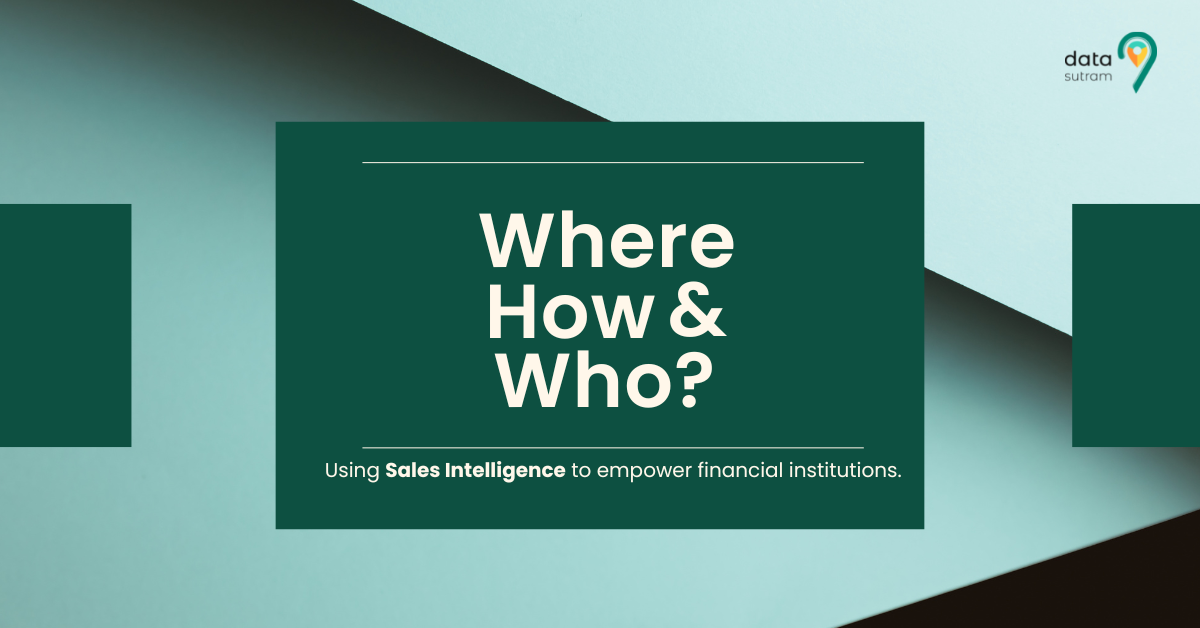 December 9, 2022
Driving Financial Inclusion with Sales Intelligence
Sales Intelligence in the banking sector. How financial inclusion is driven by making financial services accessible in untapped areas and using sales intelligence and alternative data to make it possible.
Read more →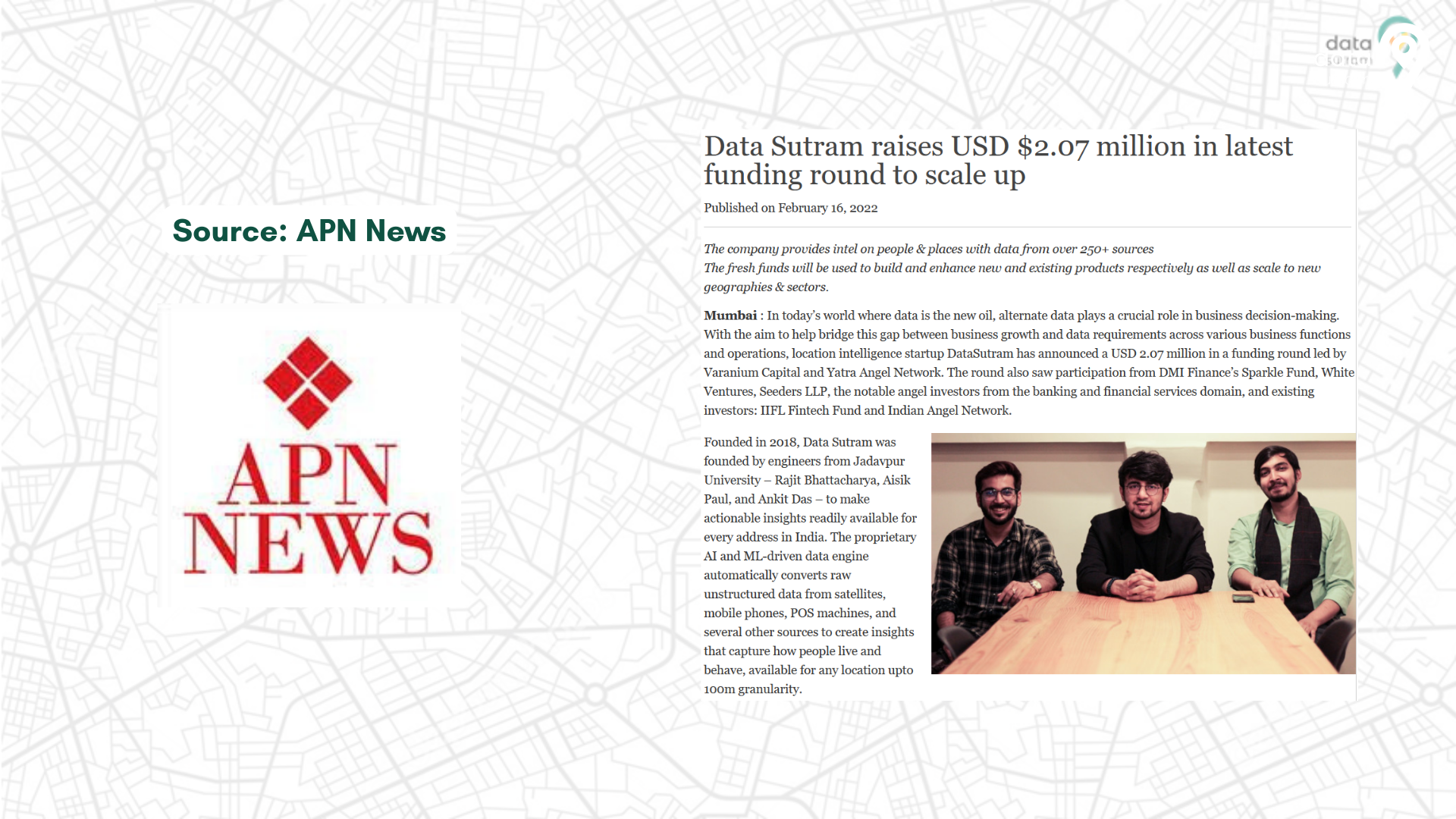 Read more →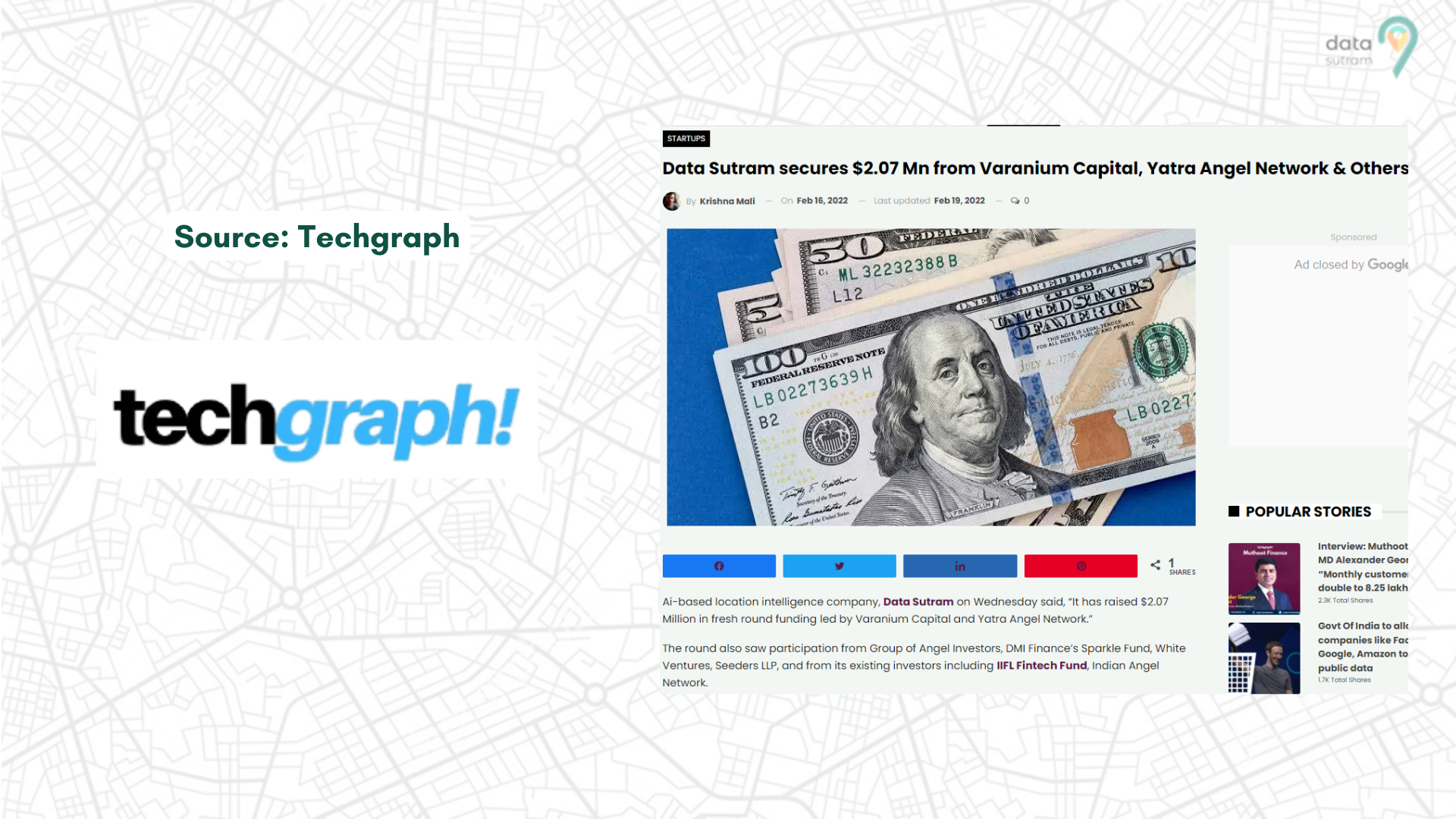 Read more →
We want to help you scale up faster,
Say YES to a data-driven business!
Request Demo →