Leader Board Story - Tracking your field sales agents' performance is now efficient and easy!
---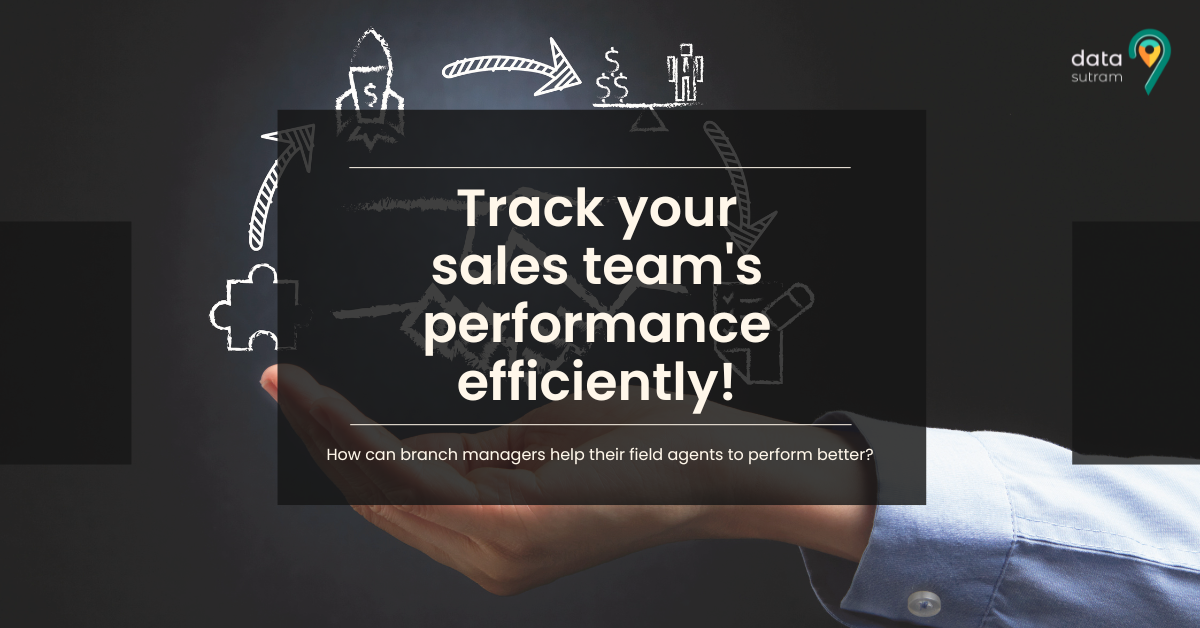 Have you had those days when the weather is perfect; it is sunny outside and the breeze is gently brushing your face? Since it looks too bright, you may feel that the weather is too hot but it feels super pleasant. Doesn't this sound like a good day to you? But then, you enter your office and the first meeting you attend sounds something like this "sales-numbers-targets-unachieved." 
Your head would remind you of everything pending and suddenly you also find yourself drowning in a pool of emails. To add a cherry on top, you start having a hard time keeping track of all your sales agents. This seems like a short-lived good day and also exactly how life has been for Vikram, Branch Manager – Parel, Motak Bank. 
Vikram was new to Parel when he joined Motak Bank as their branch manager. Although he was handling his activities fairly, he could identify several gaps that were leading to missed targets and creating an unclear picture for the senior management. He knew that to produce optimum results, he had to:
Know all the opportunities and the quality of the opportunities that the sales agents are targeting

Understand if his sales team was targeting the right opportunities

Lastly, understand whether the sales team is making the most out of their day
The Failed Attempts
Vikram took multiple routes to tackle these problems with efficiency. He tried to maintain a record sheet of the businesses that his team was trying to tap. He asked them to fill out their details and pulled some strings to understand if his team could cover the geography. 
He then realized that maintaining a track record of all the business owners' contacts is not enough. He needed to know at what stage the agent reached while conversing with the merchants. So, he thought updating the status every Friday would help in staying on track. But imagine having to manage a huge team of sales agents that have a minimum of 10 businesses in progress and tracking all of this by maintaining manual sheets. But does he have to put so much effort to gain visibility into his team?
DS Find to the Rescue
One Friday when Vikram was sitting in his usual bar, sipping on his usual drink, he coincidentally met a school friend. After a few drinks that led to a heart-to-heart between the two old friends, Vikram's friend told him about a mobile application that gives him exactly what he needs. 
The following morning, he woke up to another sunny day, and as soon as he entered his office, he checked out DS Find, the application that can streamline all his sales activities. On learning more, Vikram set up a call with team Data Sutram. He understood how DS Find will help his sales team and also help him increase his sales.
DS Find helping Sales Agents and Managers
DS Find had a simple use case for every sales team in any organization. The agents could log in to the application, and start looking for opportunities by entering a location or a pin code and approaching businesses that are relevant to their product. 
DS Find also allows agents to call or navigate to the interested business and keep updating how the conversation is going. For example, if the business owner asks any sales agent to visit later, he can add a reminder for his next visit or he can add a note on the application so he never forgets when he needs to visit the owner. Finally, agents can also update whether they onboarded the business or rejected it.
This makes the whole process of finding businesses, shortlisting them, approaching them, and finally converting them easy and hassle-free. But what's in it for Vikram?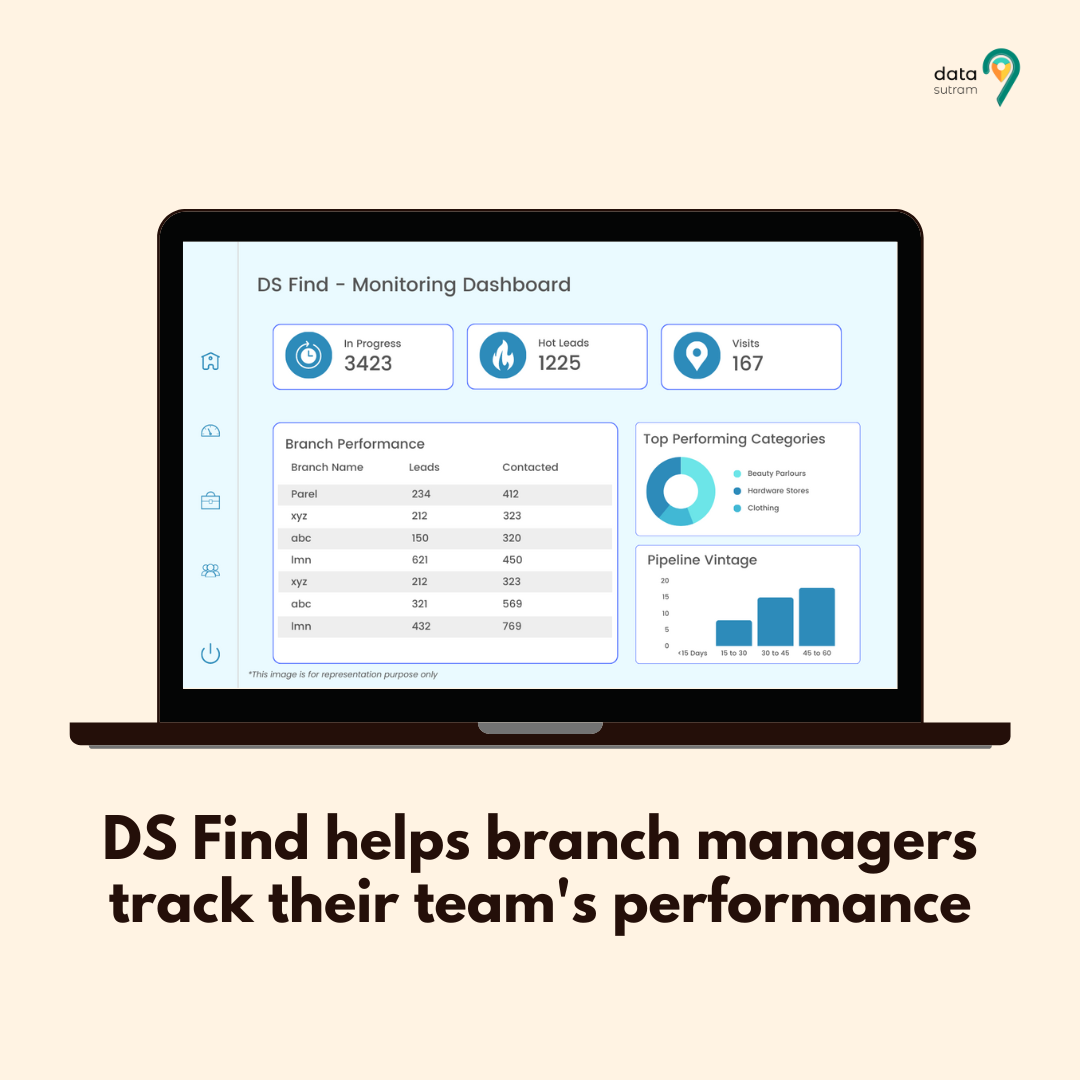 Vikram will get access to a monitoring dashboard that will give all the answers he needs in a few clicks! The dashboard will show him all the activities that his team is doing i.e. the leads that are in progress, onboarded, rejected, etc. He will also know which are the "Hot Leads" which consist of the business owners interested in buying the product. The dashboard will also keep him updated about which business categories are the most interested in their products, what is the turnover of those businesses, etc. 
This will eliminate the need to maintain hundreds of sheets and repeatedly ask the agents about what is happening. He can leverage these features to make better decisions and help his sales team increase their conversion. 
It also enabled him to wake up to not just a bright and sunny day but also a bright and sunny mood that allowed him to deliver increased conversions. The management was impressed with Vikram and DS Find and thought of replicating this in their other branches as well. Can you imagine? So many moods, matching the weather!
Do you want to find out how can DS Find help you and your sales team? Write to us at hello@datasutram.com or book a demo with our team!