Answers for
Consumer Products
FMCG, CPG and other retail enterprises use external intelligence to know where to expand distribution, determine fraudulent orders and strategise product placement based on product categories, target locations & more.
Trusted by 50+ companies & organisations
Sales Intelligence
Get insights on all Points of Sale across the country
Grow Market Share (%) across outlets (Trade Marketing)
Identify demand for different products at an outlet level
Plan merchandising/marketing activities/sales visits at an outlet level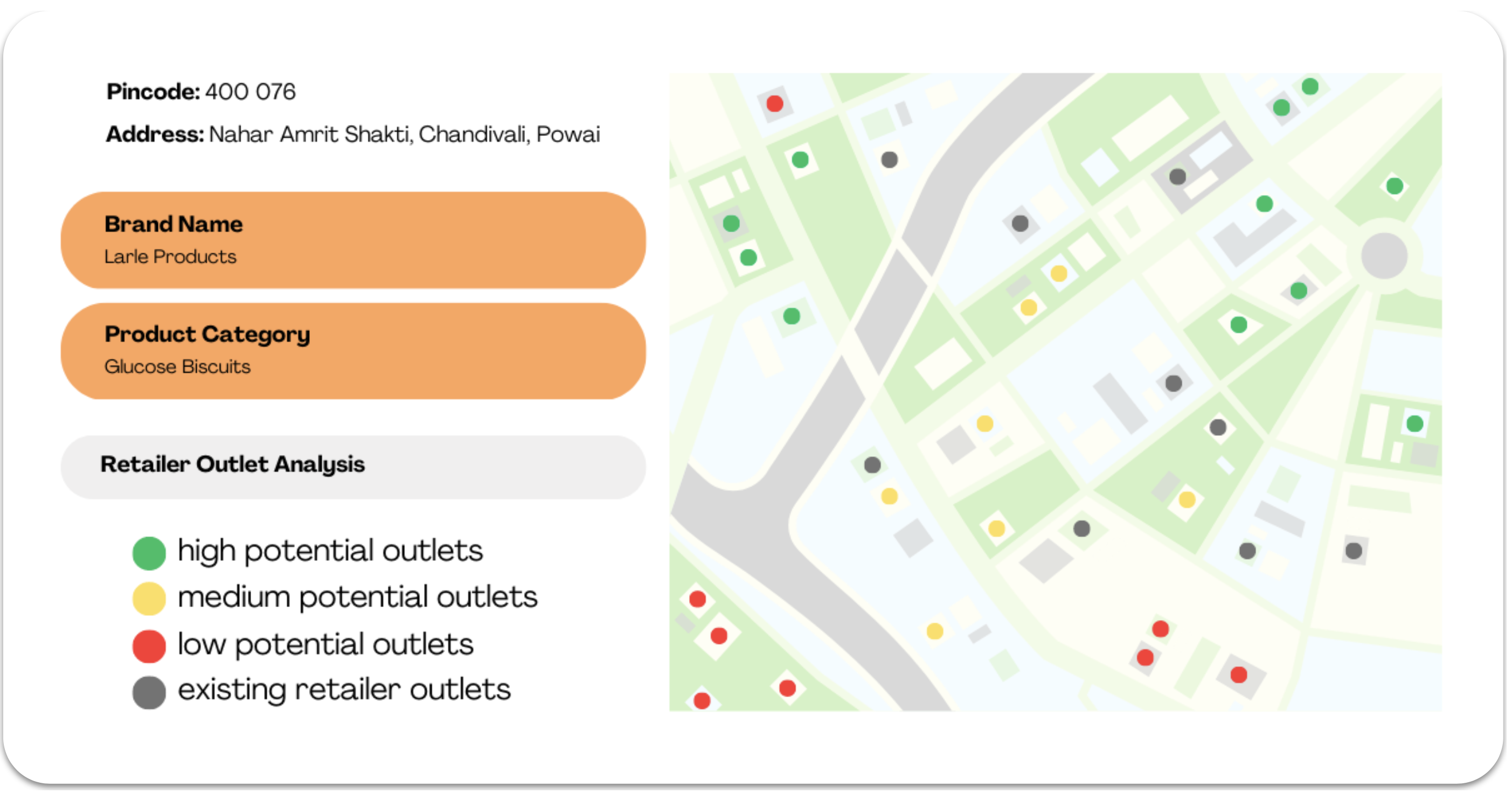 Customer Intelligence
Get consumer insights across the life cycle of the customer
Qualify leads (Individuals) coming from digital channels
Identifying cross-selling opportunities across existing customers
Activating inactive customers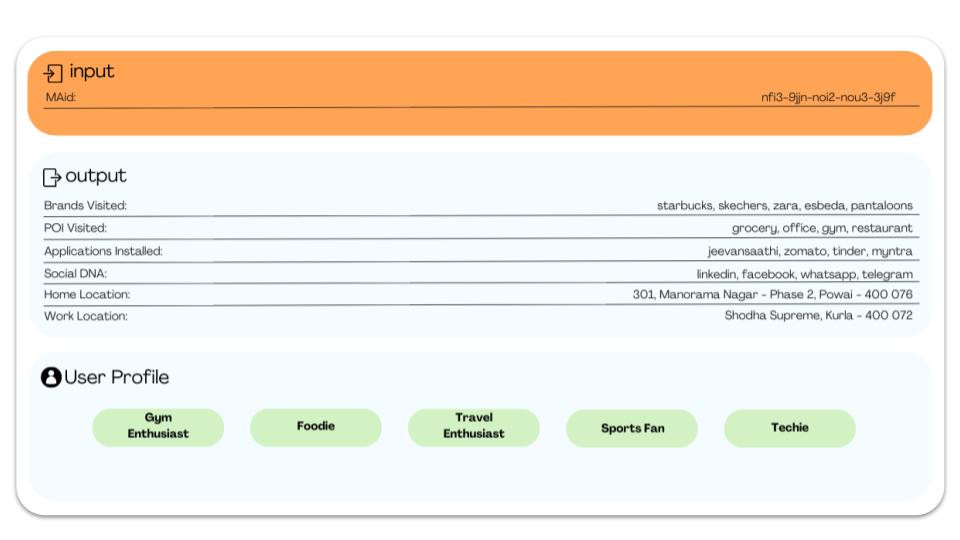 11 Dec 2020
Demand Analysis at a Grass Root Level
Currently, Demand Analysis and Market Research is done at a pin code/zip code level in the Pharmaceutical industry. In Mumbai alone, a pin code on an average has 74 pharmacies, 4 hospitals and over 45 societies...
Read more →
23 Apr 2020
Audience Match: A data-driven Geotargeting system
In an overpopulated country like India, supply is usually not sufficient to meet the demand in many places. But more often than not, the problem lies with the allocation of resources rather than a simple shortage of stock...
Read more →
17 Apr 2020
Electric Vehicle Charging Station: Location Optimization
The science of Location Intelligence in Traffic and Mobility is a much more dynamic game altogether. If we look at an area as a 2-dimensional graph, the roads and transportation means are simply a network of static nodes and edges...
Read more →
We want to help you scale up faster,
Say YES to a data-driven business!
Schedule a Demo →