Alternative Data for
BFSI
Financial Services, SME Lending, Insurance are dependant on consumer spending capacity & life quality index of a location in order to determine the volume of business that can be achieved. Location-insight helps the players in the sector to mobilise their resources as per demand to increase their market share.
Trusted by 50+ companies & organisations
Customer Acquisition
Companies have access to about 0.01% of the actual on-ground data and tend to make important decisions based on Intuition rather than Intelligence. With 6+ Crore Merchant data pan India, Data Sutram's SME Acquisition product can be used for rapid acquisition.
Determine Potential to benchmark performance & understand market gaps
Identify New Business opportunities
Plan Resources & Hyperlocal Campaigns based on opportunity
Use Data for Smart Lead Generation to help on-ground teams
Data Parameters

Merchant Density

Economic Activity

Income Class

Spending Capacity

Affluence
Customer Profiling
As per credit bureaus, less than 30% of the population are credit active or are visible to financial institutions. Hence a large part of India's population is inaccessible to financial institutions. With over 75+ Micro Market Data Parameters like Footfall, Spend, Income-Class, Economic Activity, Market Presence, Data Sutram's SME Scorecard can be used for assessing the credit worthiness of the SMEs.
Geocode residential address & business address
Fetch Location Scorecards of the address coordinates
Segment Customers based on different factors
Derive Actionable Insights based on final thresholds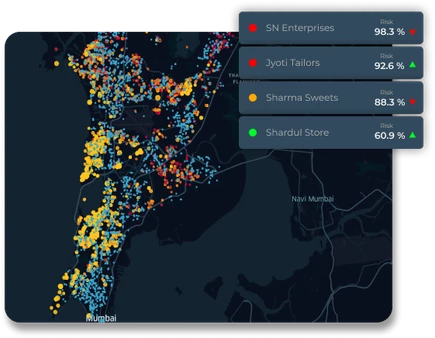 Data Parameters

Income

Lifestyle

Delinquency

Business Propensity

Footfall
Resource Planning
90% of data about a location cannot be assessed by ground teams, this results is opportunity loss. 40% of the ATMs opened in a month are being closed after initial months of operation, due to lack of data backed site planning. With pan-India data on how people shop, live & spend, Data Sutram's Site Planning tool can be used to identify the potential for any location.
Determine important Location Factors & Calculate their Weightage
Analyse at Micro-Market Level and determine business potential
Do Competitive Analysis & study consumer behaviour
Estimate Number of Resources & then Profitability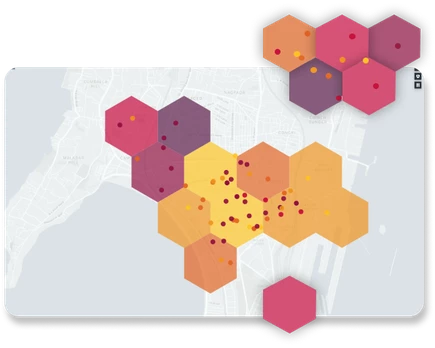 Data Parameters

Consumer Insights

Shops & Establishments

Lifestyle

Spending Behaviour

Footfall
"It is heartening to see start-ups such as Data Sutram using cutting edge technology to solve some of the most pressing problems for the BFSI space."
Nirmal Jain
Founder, IIFL Group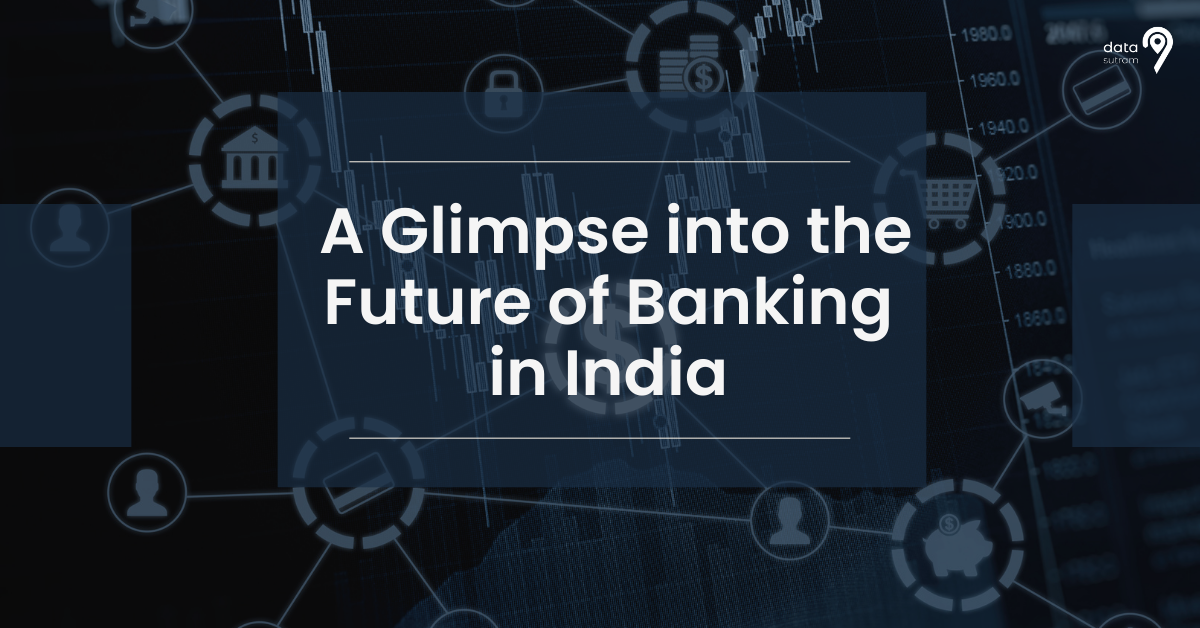 Read more →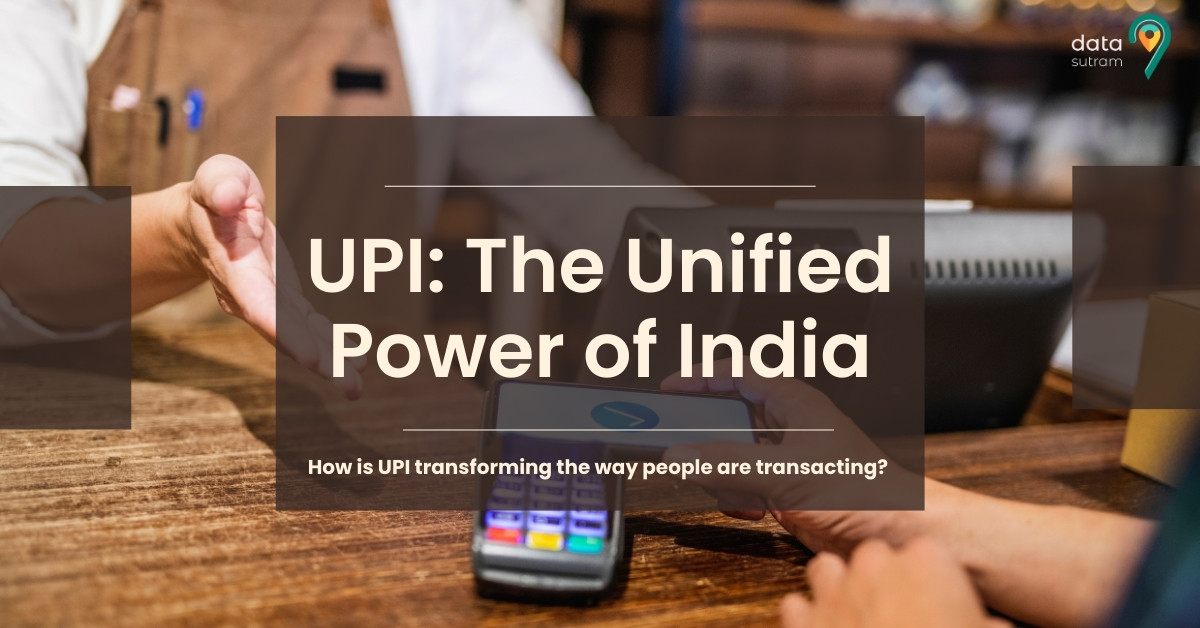 Read more →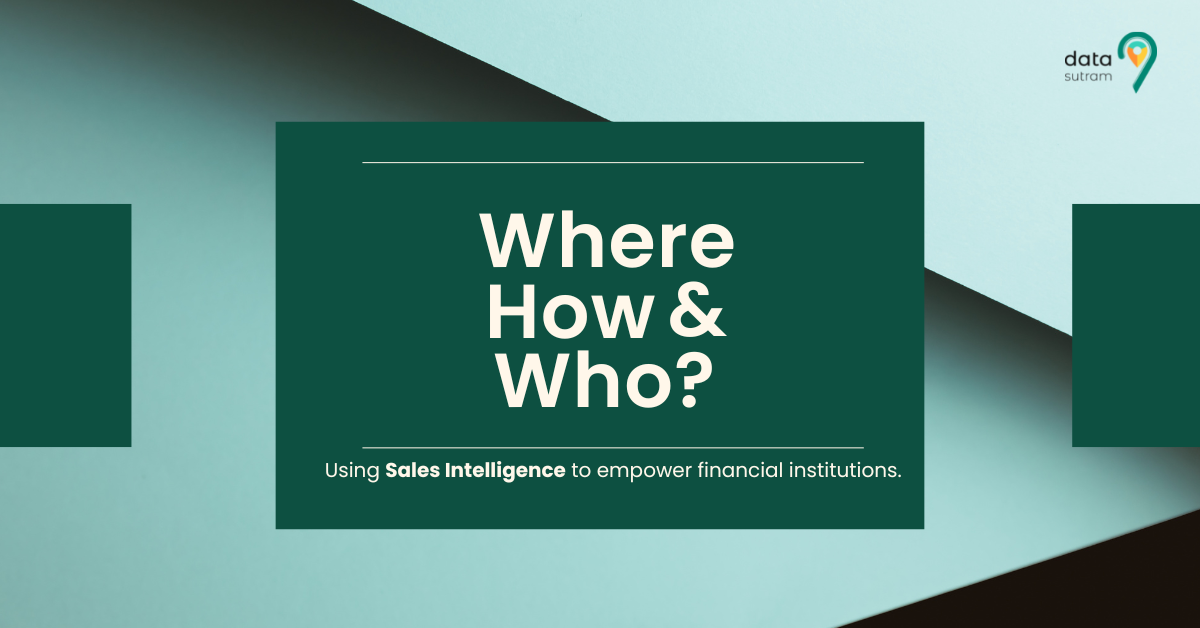 December 9, 2022
Driving Financial Inclusion with Sales Intelligence
Sales Intelligence in the banking sector. How financial inclusion is driven by making financial services accessible in untapped areas and using sales intelligence and alternative data to make it possible.
Read more →
We want to help you scale up faster,
Say YES to a data-driven business!
Schedule a Demo →